Gas Gas kommer med nya enduromotorcyklar till 2018. Här kommer lite bilder och teknisk data till alla Gas Gas fans.
Den nya endoromodellen har en helt ny ram plastpaneler, den är lättare och starkare än föregående modell. Man har även fått ut mer effekt ur motorn jämfört med 2017 års modell. Det sitter fina komponenter på hojen som Kayabafjädring FMF-avgassystem mm.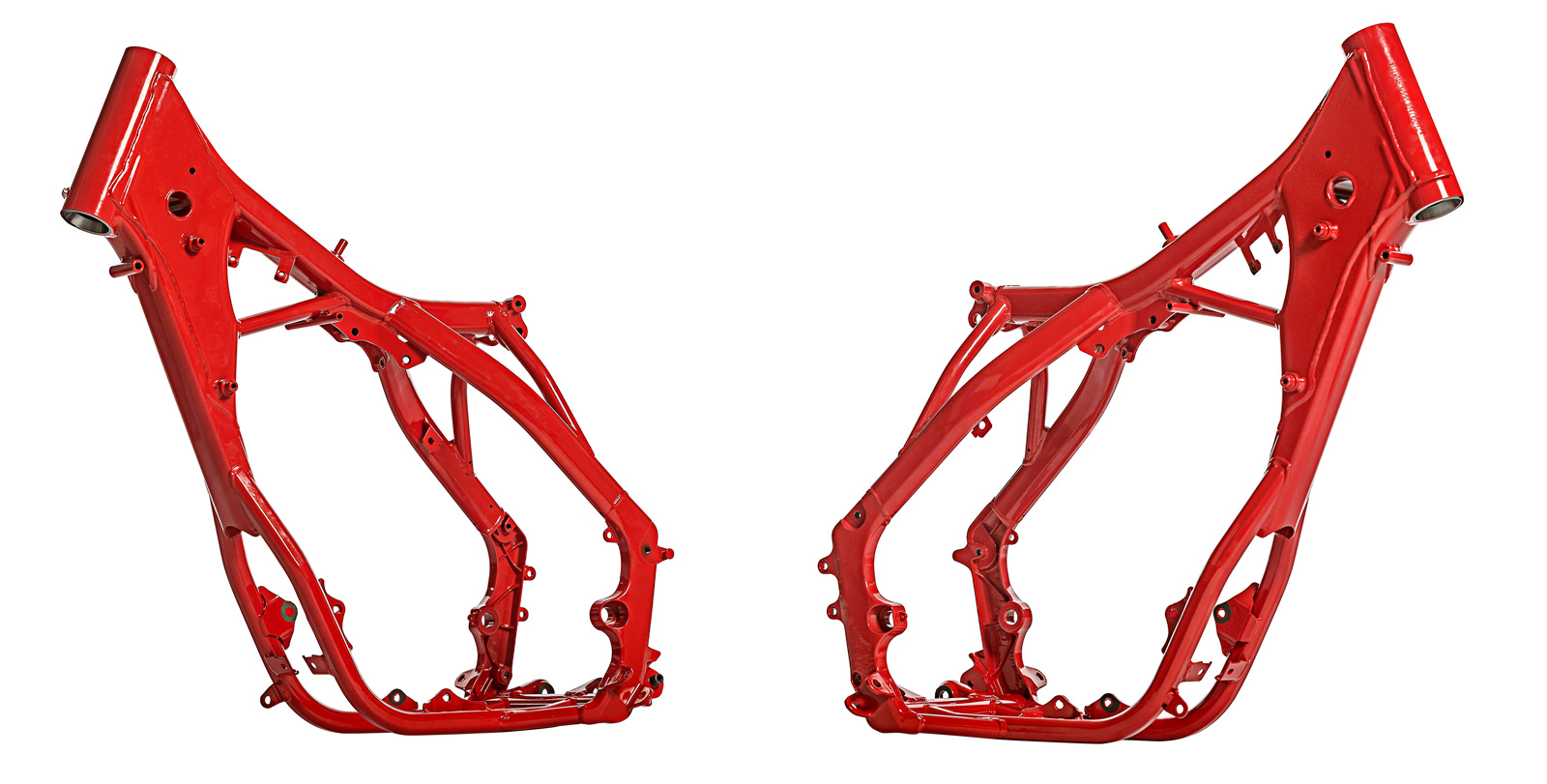 Den nya designen ser riktigt tilltalande ut, vi ser med spänning fram emot att träffa på nya 2018 Gas Gas EC 300 Racing i endurospåret.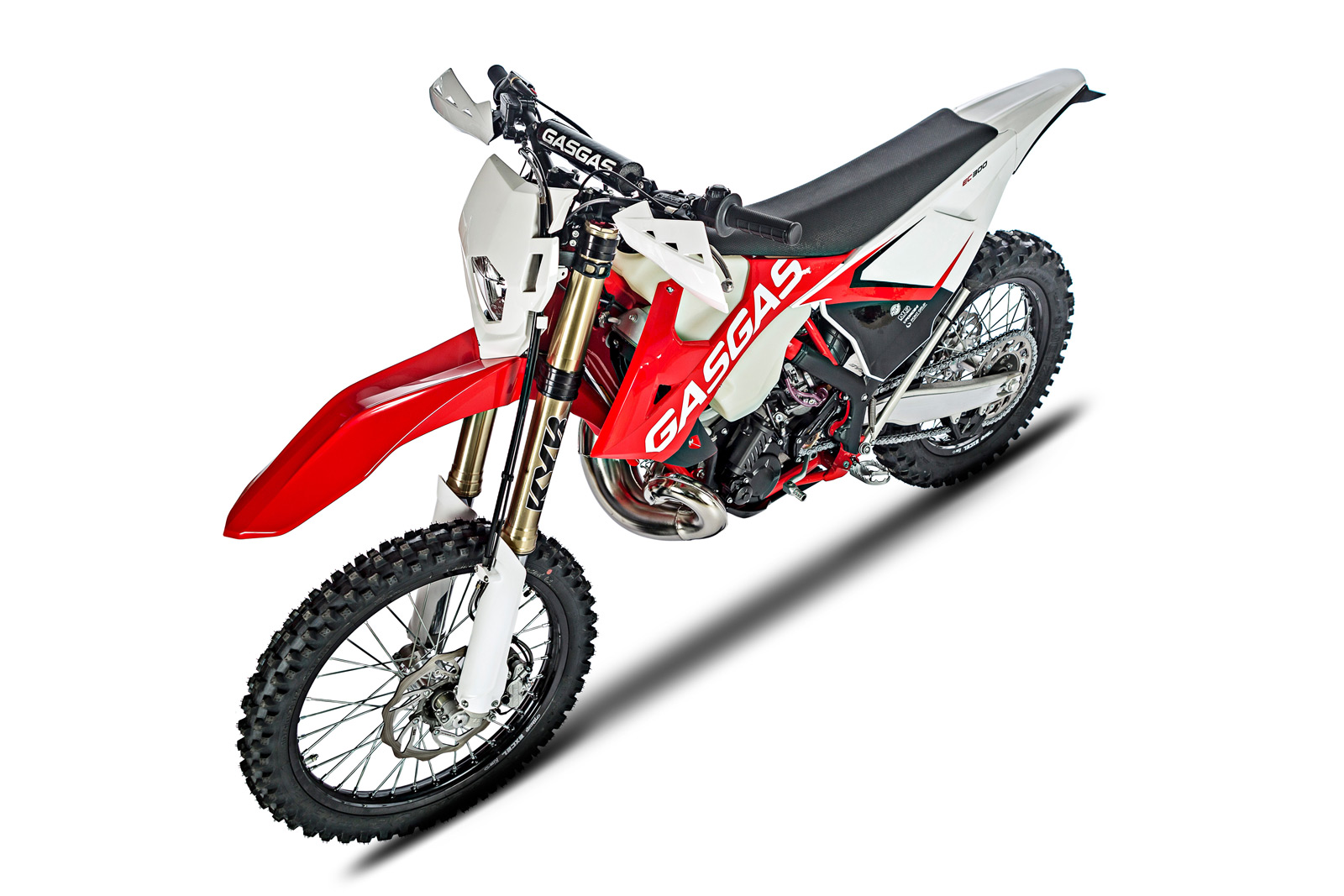 NEW BIKE COMPONENTS
Kinematics

Central backbone frame, completely redesigned, less torsional stiffness and low weight

Aluminium sub-frame with new profiles, lighter and more resistant

Kayaba (KYB) 48 front fork, AOS (Air/Oil Separation) system

Kayaba (KYB) monoshock

Greater turn angle.

Fully redesigned aluminium alloy swingarm, optimized and lightened.

Optimised link with wishbone and rocker system, new progressive rear suspension.

Completely redesigned chain guide system and rollers .

Easier chain tensioner adjustment.

Rear axle designed for faster removal.

EXCEL rims with silver galvanized spokes.

Nissin rear brake and slave cylinder system.

MAGURA clutch cylinder.

NG brake discs.

Narrower petrol tank with a large 10L fuel capacity

Larger air filter housing volume.

Rapid filter removal system through the side cover number panel.

Inlet system (filter, spider assembly, canister and nozzle).

Narrower seat with lateral mounting covered with a larger foam base to improve comfort.

Lighter foot pegs with more grip and greater surface area.

Redesign of the whole body of the motorcycle, narrower, more aggressive and more comfortable.

Radiator grilles 

Fork protectors

Frame protectors

Electrical installation and distribution of its components (battery, CDI, starter relay, regulator and coil)

New multifunction speedometer display

LED rear light and headlight
NEW ENGINE COMPONENTS
Motor Gas Gas EC, new thermodynamic and higher performance

New crankshaft

Cylinder with new distribution 

Cylinder head with new strut 

FMF Powercore 2.1 exhaust silencer designed exclusively for Gas Gas

New cooling system

Improved clutch lubrication system
Nyhetsbrev av Bilnyheter och Motorsport
Periodvis summering av våra bästa artiklar och nyheter skickas en gång i månaden.
Liknande artiklar